07
May
2019
|
16:42 PM
America/New_York
Pregnancy, Labor and Delivery - Millennial Style
Obstetrician-gynecologist Cheryl Hamilton, MD, with LVPG Obstetrics and Gynecology is board-certified in obstetrics and gynecology and a Fellow of the American College of Obstetrics and Gynecology. Practicing since the 1980s, Hamilton has witnessed a change in the pregnancy and birth experience.
Meet Our Expert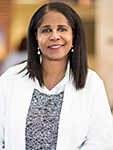 Cheryl Hamilton, MD
Obstetrics & Gynecology
Q: How is the millennial generation changing the pregnancy and delivery experience?
Millennial moms are spending more time online than any other generation, and they use technology toimprove their understanding of pregnancy and to prepare for delivery. Today's mom can use apps to track her pregnancy, like LVHN's free Baby Bundle pregnancy app, and communicate with other moms through social media. They can also find up-to-date medical information on LVHN.org "welcome baby web pages." I had a patient with slightly elevated blood pressure who wasn't feeling like herself. She went online and read an article that discussed some of the other symptoms she was having – all of which pointed to preeclampsia, a potentially serious medical condition during pregnancy. Symptoms include high blood pressure, increased protein in the urine, swelling in the hands and face, severe headaches, vision problems and upper belly pain. She called us with her concerns, we saw her immediately, and admitted her to the hospital for appropriate treatment.
Q: What does a personal birth experience look like today?
Giving birth hasn't changed much over time. With a mother in labor, she is going to have who is important to her with her in the room – and that's her support team – which could include her husband or significant other. What I want for my patients is to provide a calm and relaxing environment.
Q: How has parenting education changed over the years?
Any changes are the result of technology. On YouTube you can view vaginal deliveries, cesarean sections and childbirth classes. There is a plethora of information that's at a pregnant woman's disposal that we didn't have 20 or 30 years ago. In addition, there are issues that we're discussing in overall parenting education that we might not have covered in the past, including gun safety and domestic abuse.
Q: What else should we know about pregnancy and giving birth in 2019 and beyond?
I think moms today expect their journey to be as healthy as possible, and my role as an obstetrician is to facilitate that journey. It's making sure that she keeps her scheduled prenatal appointments, is eating healthy, and if the mom is exercising before pregnancy, that she continues to exercise.
Find an OBGYN provider. Visit LVHN.org or call 888-402-LVHN (5846).